About Hanni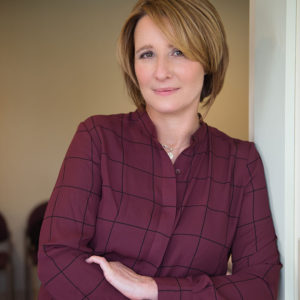 Hanni Heller-Ram, DTCM, MS, L.Ac, is a certified acupuncturist who holds a doctoral degree in Traditional Chinese Medicine and a master in acupuncture from the University of Bridgeport in Bridgeport, Connecticut, where she received the Golden Needle Award for Outstanding Achievement and Scholarship and graduated Summa Cum Laude. Dr. Heller-Ram is licensed by the State of Connecticut and is a board-certified Diplomate of the National Certification Commission for Acupuncture and Oriental Medicine (NCCAOM). After graduating from the University of Bridgeport, Dr. Heller-Ram opened Acu Poise, a private practice in Fairfield, CT.
In addition, Dr. Heller-Ram received extensive postgraduate training in acupuncture for women's health issues and has received hospital-based training for support and pain management during labor and recovery.
Until recently, Dr. Heller-Ram worked as an adjunct professor at the Acupuncture Institute of the University of Bridgeport where she taught classes as well as supervised in the student's clinic. Prior to teaching she worked part-time for the Associated Neurologists of Southern Connecticut, heading up the acupuncture component of their pain management team. Treating patient with chronic conditions such as migraines, effects of trauma such as chronic pain and post-concussion syndrome and stroke rehabilitation. Dr. Heller-Ram continues to work in close collaboration with Associated Neurologists of Southern Connecticut while seeing patients at her private practice.
For several years, she has also done extensive volunteer work with patients at AIDS Project New Haven, treating conditions such as AIDS/HIV related neuropathy and myopathy as well as insomnia, chronic pain and depression. The art of acupuncture and its ability to heal is a constantly fascinating exploration for Dr. Heller-Ram, who continues to attend many conferences and seminars on the latest developments in the field as well as western and Ayurvedic Herbology. In addition to her expertise as an acupuncturist, Dr. Heller-Ram is a Reiki master, and has received education in Tao astrology, nutrition, feng shui, medical qi gong and aromatherapy.